DIMENSION
Site Specific Installation
PAPER
BRAND | Epson
WEIGHT | 100lb 45" Roll
COLOR | Natural White
FINISH | Enhanced Matte
TYPOGRAPHY
Futura St Regular
Utopia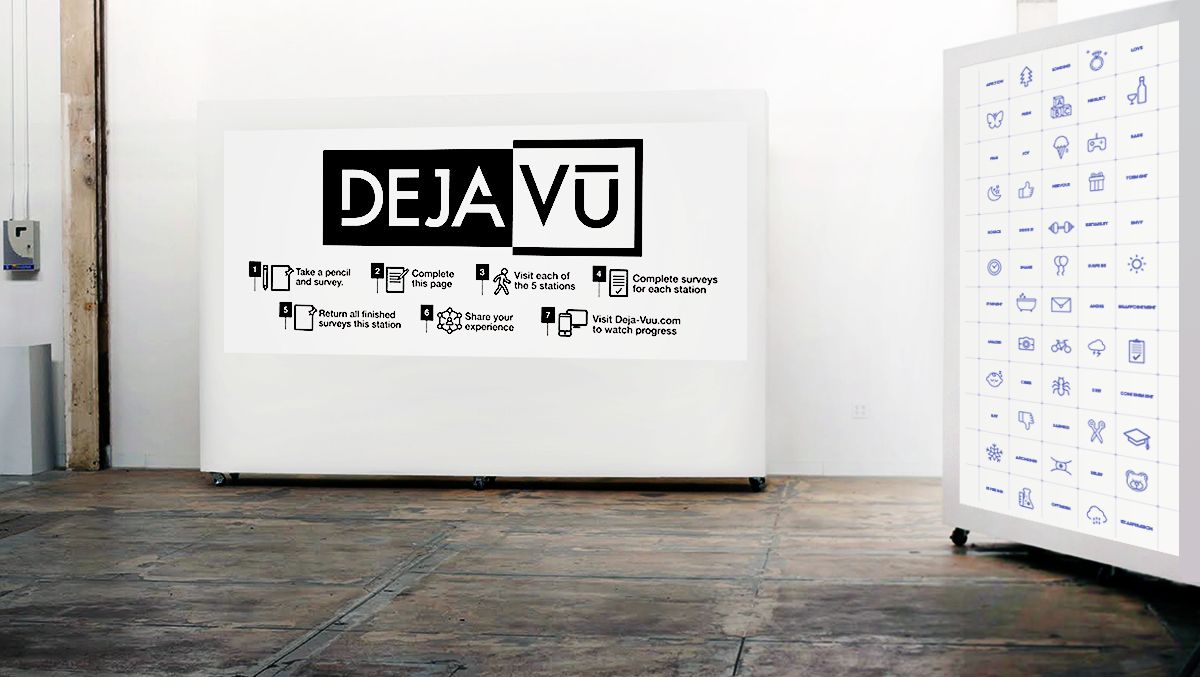 RESEARCH
This project started with personal interviews with a variety of people. Each person told me a little about themselves, they also provided me with 5 different constraints for the project. I used their answers from the interviews along with the constraints to establish a theme for this installation.
The themes identified emotion recognition and scensory information which together form the phenomenon know as deja vu. Through emotion classification I established 5 stations based off of basic emotions (Joy, Suprise, Fear, Sadness, and Love) that related to each of the survey participants.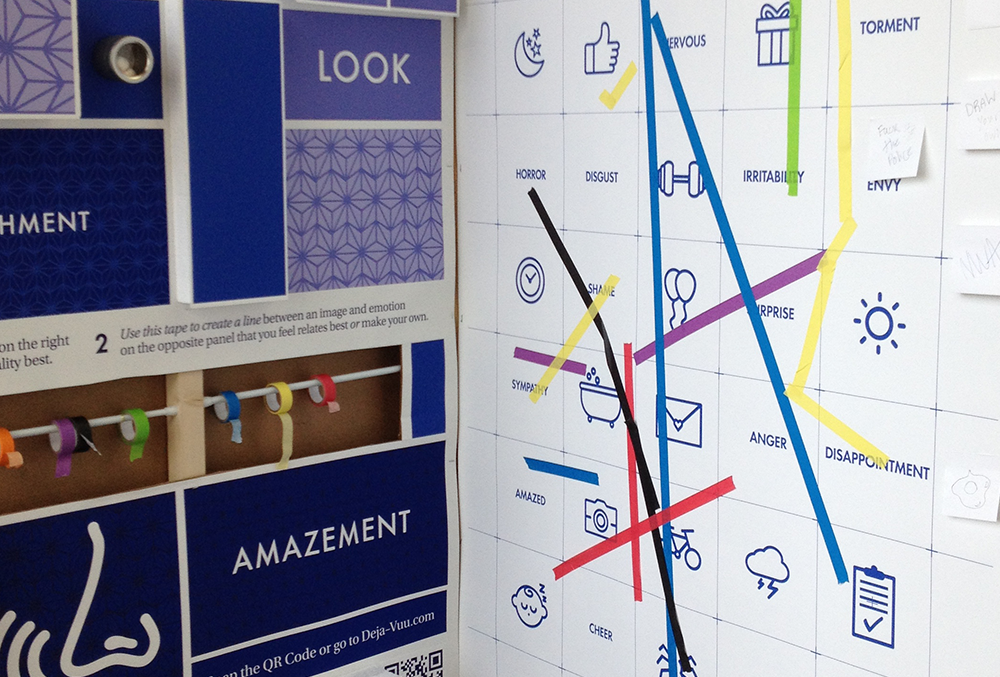 SOCIAL CAMPAIGN
The interactive installation used sight, sound, and scent along with surveys to influence feedback related to memories and emotion recognition. Persons who visited the space interacted with different tasks while providing their information. They were encouraged to share their information , view other interactions, and stay up to date with the project through the deja vu website.